Thomas J. Schacht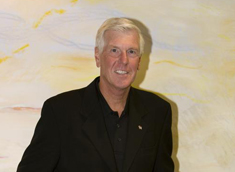 Tom Schacht founded Asset Management Resources, LLC after more than twenty years experience with The Vestcor Companies in Jacksonville, Florida and 35 years of management experience. Under his direction, Vestcor successfully renovated over 4,000 apartment units with an asset value of approximately $100 Million.
Mr. Schacht was responsible for the physical asset evaluation for all Vestcor acquisitions which included estimating the cost to renovate the property. Once the decision was made to purchase the asset, Mr. Schacht was in charge of the bidding process and the execution of the renovation. The success of the investment was largely due to Mr. Schacht's ability to deliver a finished product on time and within budget. This responsibility included identifying issues or potential issues, defining the scope of work, bidding the work and then managing the vendors / subcontractors performing the work. Mr. Schacht was also responsible for the major maintenance issues, tenant build-outs and capital improvements for Vestcor's apartment and commercial property portfolio.
Licensed with the State of Florida as an asbestos abatement contractor, Mr. Schacht has completed courses in asbestos contractor / supervisor's training, asbestos inspector's training, asbestos management-planner training, occupational respiratory protection, and other asbestos courses offered by the University of North Florida. A past member of the Permitting Process Committee of the Northeast Florida Builders Association, Mr. Schacht was appointed to the St. Johns County Contractors Review Board on which he served for 8 years.